The Power of Michelle's Proven Systems in Direct Sales
A Comprehensive Training System for New Team Members
Michelle's training system is designed to provide new team members with the knowledge and skills they need to succeed in direct sales. Her step-by-step approach to training ensures that you'll have a solid foundation to build your business on.
Marketing Strategies for a Modern Direct Sales Business
Michelle's marketing strategies have been carefully crafted to help you effectively promote your direct sales business in today's digital landscape. She will teach you how to leverage social media, content marketing, and other online platforms to attract customers and grow your team.
A Supportive Community to Foster Growth
Michelle has cultivated a strong team culture that promotes support, collaboration, and shared success. By joining her team, you'll be part of a community that encourages personal growth, celebrates achievements, and provides the motivation needed to reach your goals.
Accountability and Goal Setting for Long-Term Success
Michelle's system emphasizes the importance of setting goals and maintaining accountability to ensure long-term success in direct sales. She will work with you to develop realistic, achievable goals and provide ongoing support to help you stay on track.
Partner with Michelle and Unlock Your Direct Sales Potential
By joining Michelle's team, you'll benefit from her proven systems, strategies, and expertise in direct sales. Her comprehensive approach to leadership and mentorship will provide the fertile soil you need to grow and achieve success in your direct sales business. Suggested Image: Michelle hosting a team-building event or workshop for her team members.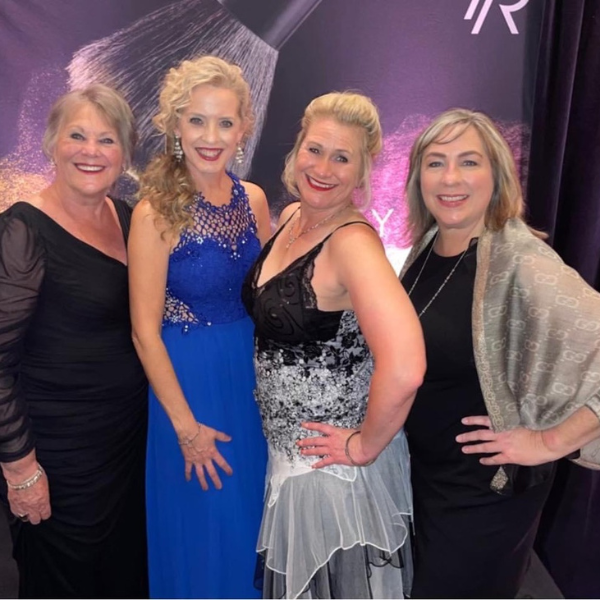 Why Choosing the Right Leader Matters
Selecting the right leader is crucial to your success in direct sales. With Michelle's guidance, you'll receive the support, mentorship, and resources necessary to excel in your business. Her experience and passion for helping others will make your journey both fulfilling and rewarding.
Personalized Mentorship Tailored to Your Needs
Michelle understands that each team member is unique, with their own set of strengths and challenges. She is dedicated to providing personalized mentorship, taking the time to understand your individual needs and goals to help you reach your full potential.
Access to Exclusive Resources and Tools
Michelle's team members gain access to exclusive resources and tools designed to streamline your direct sales business. These invaluable assets will help you manage your time effectively, stay organized, and maintain a professional image.
A Leader Who Puts Family First
Michelle knows the importance of balancing family life with a successful direct sales business. She has built her own thriving business while prioritizing her family, and she will show you how to do the same. This approach ensures that you can enjoy the benefits of a profitable business without sacrificing precious family time.
Are you ready to partner with a leader who has the proven systems and support to help you succeed in direct sales? Contact Michelle today and start your exciting journey in the skincare direct sales industry.
Michelle Jones, direct sales, proven systems, training, marketing strategies, team culture, accountability, goal setting, mentorship, leadership, success, skincare business, social media, content marketing, online platforms, community, personal growth, achievements, motivation, join team, digital landscape, network marketing, support, collaboration, home-based business