Discover the Power of Skincare in Direct Sales and Network Marketing
If you're looking for a rewarding and profitable home-based business in the direct sales and network marketing industry, skincare is the perfect product line to choose. In this blog post, we'll explore 10 compelling reasons why skincare is the ideal product line for your side hustle, and how partnering with Michelle Jones can provide you with the best skincare line to get started today.
Skincare is a Growing Market
The global skincare market continues to grow rapidly, driven by increasing consumer awareness about beauty, health, and self-care. This growth offers ample opportunity for aspiring entrepreneurs to tap into the market and create a successful direct sales business.
High Demand for Quality Products
Consumers are constantly seeking high-quality, effective skincare products that deliver results. By choosing a product line that Michelle Jones has researched and selected, you can be confident that you're offering products that customers will love and trust.
Wide Range of Potential Customers
Skincare is a universal need, making it a product line with a broad target audience. Regardless of age, gender, or skin type, everyone needs skincare products. This diverse customer base allows for a wide range of sales opportunities.
Repeat Business
Potential Skincare products are consumable, which means customers will need to replenish their supplies regularly. This creates a steady stream of repeat business and long-term customer relationships.
High-Profit Margins
Skincare products typically have high-profit margins, which means more money in your pocket for each sale you make. This can lead to a lucrative side hustle or even a full-time income.
Easy to Demonstrate and Sell
Skincare products are easy to demonstrate and sell, as the benefits can often be seen and felt immediately. This makes it simple to showcase the value of your product line during in-person or virtual events.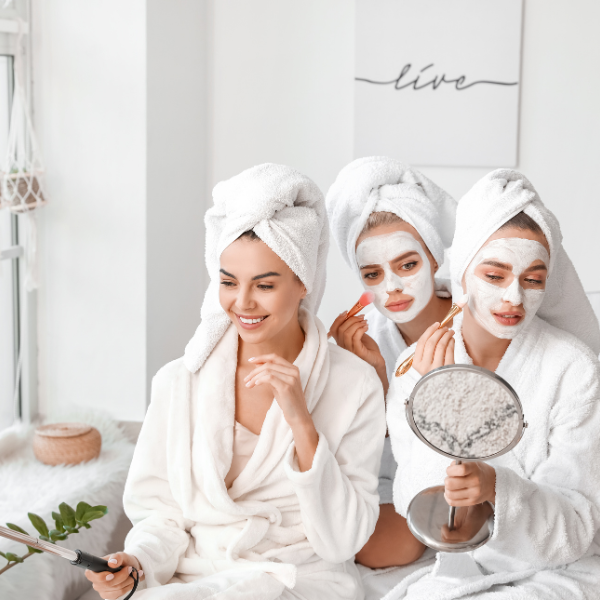 Personal Development Opportunities
Building a direct sales skincare business offers numerous opportunities for personal growth and development. You'll gain valuable skills in sales, marketing, and leadership, all while helping others improve their skin and boost their confidence.
Flexible Schedule
Direct sales and network marketing allow you to set your own schedule, making it the perfect side hustle for busy parents. You can work around your family's needs while still earning an income.
Support from Michelle Jones When you choose to partner with Michelle Jones, you'll receive expert guidance, coaching, and support. Her proven systems and strategies will provide you with the tools you need to succeed in your skincare direct sales business.
Start Today with Confidence
Michelle Jones has done the research and chosen the best skincare line for you. All you need to do is contact her to get started on your journey to success in the direct sales and network marketing industry.
Skincare is the perfect product line for your direct sales home business. With its growing market, high demand, and the support of Michelle Jones, you'll have everything you need to succeed. Don't wait any longer – contact Michelle today and start building your profitable skincare side hustle.
Ready to embark on a successful skincare direct sales journey? Contact Michelle Jones now for expert guidance and support in launching your home-based business with the best skincare line on the market.